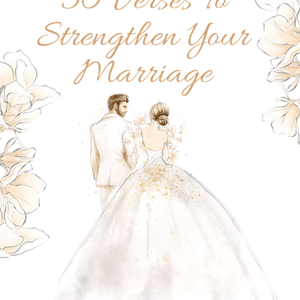 Marriage is tough work. You have to take time everyday to pray over it. Spend the next 30 days praying these verses and journaling your results. You will be pleasantly surprised at the outcome!
More Resources To Help Your Marriage
The Meaning of Marriage: Facing the Complexities of Commitment with the Wisdom of God
Sacred Marriage: What If God Designed Marriage to Make Us Holy More Than to Make Us Happy?
The Mingling of Souls: God's Design for Love, Marriage, Sex, and Redemption
52 Uncommon Dates: A Couple's Adventure Guide for Praying, Playing, and Staying Together
You and Me Forever: Marriage in Light of Eternity